You can update or cancel your subscriptions, update your payment method and retrieve invoices and here.  
Our software uses indeterminate and "human like" actions that closely resembles the activity of a typical end user.  Also, because it uses the users own desktop it's impossible for any social media service to differentiate between a typical browser and the "built in" browser that our software uses.
In a lot of cases you will want to run an identical campaign with a different region or target audience without having to re-create all of the same schedules again.   To this end, you can create a template and even pass this to other users on your team.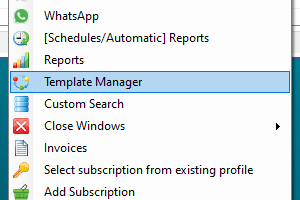 Unfortunately not.  LeadHootz may be ported to work on a Mac in the future but currently it only supports Windows.  A typical workaround, even for Windows users is to run the software in a virtual machine.  This provides several benefits:
The desktop / device can be a Mac or any machine that can support a remote desktop service.
The service can be left running without a physical machine.
The service can be accessed remoted in any location.
If you want to create multiple accounts but don't want to pay for additional subscriptions you can switch your subscription.  This also includes different types of accounts, for e.g. switching from LinkedIn to Facebook or Twitter and vice versa.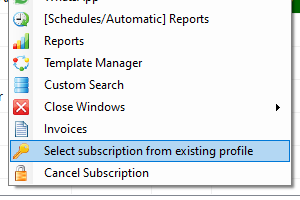 You can view and download all invoices with the LeadHootz app by selecting the account and clicking view invoices.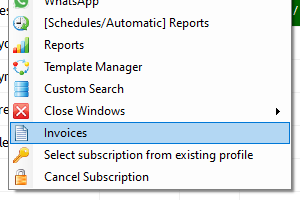 The short answer is yes, provided that there is no simultaneous activity on your social media accounts from several programs / devices and the account is always accessed from the same geolocation.
However, there are some things you should know and follow in order to keep your social media account safe.
Precautions
FAQ
* Although LinkedIn is being highlighted, the same general principles apply to both Facebook and Twitter.
Precautions
If you read LinkedIn User Agreement, you already know that LinkedIn is against sharing your account with someone else or using someone else's account:
LinkedIn monitors your account for how much and how fast you do things, if they detect too much activity they may restrict your account. Although LinkedIn does not endorse the use of automation tools (it is against their User Agreement, as well as other things mentioned in the article below), it is absolutely legal to use them, please, check this article: Is it legal to use LeadHootz?
So there are few things to keep in mind when you are using LeadHootz:
Avoid parallel activity on the same LinkedIn account from different devices or programs: As mentioned above, LinkedIn can see how much and how fast you do things, so if you have a campaign running and browsing LinkedIn from a browser (even from the same PC) or mobile at the same time, it may seem suspicious for LinkedIn, not to mention that it also increased your daily activity for the account.
Follow the rules to hide the fact that you are managing someone else's account or several accounts
As mentioned above, LinkedIn is against both account-sharing and duplicate accounts. If you are managing someone's account / multiple accounts or have a virtual assistant who manages your LinkedIn account, please, make sure to follow these rules:


1. One LinkedIn account - one separate instance:

If you are managing several LinkedIn accounts in Chrome or any other browser, make sure to always create and use a separate instance for every account you manage - The easiest way to create a new Chrome Instance to manage multiple LinkedIn accounts with LeadHootz simultaneously

2. Use proxies or VPNs:

It looks suspicious when several accounts are being accessed from one and the same IP address, or one and the same LinkedIn account is constantly accessed from different countries.

In order to avoid that, Consider using proxy / VPN with the same location of the LinkedIn account you manage. Bear in mind that using a single proxy for multiple accounts will lead to a situation when you will have the same IP address for all of them. So, please, consider having a different proxy for each account you manage.

3. No simultaneous usage, stick to a schedule:

Naturally, no human is capable of inviting 2nd-degree connections via Chrome browser and sending follow-up messages to recently added 1st-degree connections via mobile app at the same time. This behavior looks suspicious for LinkedIn, that's why we urge our customers to avoid simultaneous activity in one and the same LinkedIn account from different programs (browsers, mobile apps, etc.), no matter whether those are on the same PC / use the same IP address or not, as this leads to exceeded daily limits and simultaneous activity from different login sessions. Even if you manage only your LinkedIn account on one PC, we recommend avoid activity via Chrome browser / mobile app when LeadHootz is performing any action.

If you manage someone else's LinkedIn account(s), agree with your client on days and hours when you can work on his or her account using LeadHootz (you can use this article on scheduling LeadHootz), and time slots when they can access their LinkedIn accounts themselves. It is not necessary to log out every time when LinkedIn account is used by LeadHootz, but all LinkedIn tabs must be closed.
Q: Is it normal that LeadHootz doesn't close the LinkedIn account when I log into the same account from another place?
A: Yes. it's the same behavior as if you just forgot to turn off your PC at home and use LinkedIn from your work
Q: Should I always use the same geographical location in a VPN / Proxy as my own or my client's?
A: Based on our experience, most of the restrictions/warnings happen because of using the same LinkedIn account from different locations. We had feedback from our clients who manage multiple LinkedIn accounts, that they received warnings from LinkedIn stating that the account is being used from different geolocations so it got temporarily closed. But at the same time, we have some of our own accounts used from different locations and we never received any warning messages. So we believe it's still better to stick to the same geolocation on your proxies/VPNs, but we still strongly don't recommend to use one account from several places/devices simultaneously.
Q: Should I always use the same proxy?
A: Not really, most LinkedIn users have dynamic IPs and don't have any issues with it. But if there is any chance to keep the same IP for a long time, we recommend using it. The most important here is still to use the same geolocation and to avoid parallel activity.
Q: LinkedIn shows many active sessions - is it OK?
A: Yes, it's a pretty common case to use LinkedIn from home and work, from PC and laptop, and to basically switch devices from time to time to access LinkedIn. There could be a lot of reasons why a person could have several sessions:
iMac at work (a person could be Sales Manager and LinkedIn is one of the channels used for work);
Home PC on Windows 10 (a person may want to check InMails in the evening, why no?);
Laptop on Ubuntu (either personal or the one employer provided for business trips);
iOS / Android device with the LinkedIn app installed, just in case the laptop is discharged and a person urgently needs to check messages on LinkedIn.
There are a lot of cases when you need to contact LinkedIn support. As you probably already know, LinkedIn does not have an email address where you can send a message asking for assistance. In this article, we show you how to apply for LinkedIn support and give you a couple of precautions.
Here are things to keep in mind before contacting LinkedIn support:
1. LeadHootz  is a program that automates routine work in LinkedIn. LeadHootz is not part of LinkedIn or its affiliated company, LeadHootz support does not render LinkedIn support or any services related to managing LinkedIn accounts. Only technical help regarding the LeaddHootz program is provided.
2. In most cases you can find a solution for your issue or answer to your question in LinkedIn Help Center, Forum, and self-service
3. If you read LinkedIn User Agreement, you should already know that:
LinkedIn is against you connecting with people you don't know, and other violations of Professional Community Policies, so they may restrict your account for that:
LinkedIn is against fake and duplicate accounts and may permanently close such accounts;
LinkedIn is against sharing your account with someone else or using someone else's account;
even though it's legal, LinkedIn is against any software / extension that may scrape/copy data from LinkedIn pages or automate work on its pages:
So, please, don't mention anything of the above in your email if that is true for you.
Contact LinkedIn:
LinkedIn doesn't have a direct support email address. In order to contact them, please, visit this link from your LinkedIn account to reach LinkedIn support directly (do not mention that you use automation software or violate their Terms and/or User Agreement mentioned above): 
You won't be able to find the contacts e-mail address in a CSV file in the following cases:
1. You extracted 2nd or 3rd+ contact. LinkedIn does not allow you to view their email addresses.
LeadHootz scrapes all available data when processing contacts profile with any action that visits the contacts profile. E-mails are unavailable on the profile pages of 2nd and 3rd level contacts, so LeadHootz won't be able to scrape them.
However, there is a way to get e-mails from your 2nd and 3rd level contacts by using LeadHootz: How to get emails of your 2nd and 3rd connections in LinkedIn
2. This contact is already your 1st connection, but it was extracted when it was 2nd or 3rd+ contact. 
After the contact becomes your 1st connections, LeadHootz will automatically scrape their email / phone number from the profile page. 
3. You've just collected your 1st connections and downloaded them from the "Edit Collected Profiles panel"  without processing them.
To scrape e-mail from your 1st connections, LeadHootz needs to process them by automatically checking your profiles against our database and add them to your local database. You can then export the extracted profiles from the "Manage Collected Profiles" panel.
LeadHootz is not a cloud solution, it works locally on your PC, as well as all the data it collects is stored in a local database. LeadHootz cannot perform any action when it is stopped or when the PC is turned off / in a sleeping state: Invitations are being sent even if Linked Helper is off. How can I stop that?
However, it is possible to install and manage LeadHootz on a remote server - How to install LeadHootz on a VPS / dedicated server
You can get certain advantages such as:
No interruptions. LeadHootz's work will not be affected by the PC failures, electricity blackouts, issues with ISP, etc.
24/7 availability from any part of the world. All you need is a laptop with an internet connection.
You can give access to the remote server to your colleague/boss in case he/she needs to check your performance rate or change the workflow and add new prospects to the Queue while you are on vacation leave.
You can rent a much more powerful machine than the one you currently work on and run more LinkedIn accounts than your PC can handle.
What is Proxy for?
You should know that LinkedIn does not endorse when you manage someone else's account, no matter with or without automation tools: LinkedIn User Agreement
Proxy is used to change the IP address from which a LinkedIn account is being accessed. It is not needed if you are planning to run only your LinkedIn account.
Basically, proxies for LinkedIn accounts are used in two cases:
You manage someone's LinkedIn account. You can set up a proxy for that account with the same location as the owner of that account.
You manage several LinkedIn accounts on one machine. In this case, you can set up an individual unique proxy for each account so they are being accessed from different IP addresses and LinkedIn won't catch you with managing multiple LinkedIn accounts.
Please, find more info about managing multiple LinkedIn accounts here.
What proxy do I need?
      LeadHootz supports HTTP / HTTPS IPv4 proxy. There are no particular recommendations on proxy service providers. You must buy a private, not shared proxy. We use proxies bought here: https://proxy6.net/en/e/164120 (IPv6 proxies from this provider works in LeadHootz because IPv6 is implemented there as a tunnel from IPv4 to IPv6 - What IPv6 proxies look like?).
      However, choosing this exact provider isn`t mandatory and we cannot guarantee its stability as this is a third party company. You can find another company or use the one you personally prefer.
    Technically, if you install and enable a VPN  program, LeadHootz will work as intended provided that your VPN provider does not restrict access to the LinkedIn web site and / or other web sites that are required by Linked Helper, such as LeadHootz server.
      However, you should know that:
LinkedIn does not endorse when you manage someone else's LinkedIn account;
VPN program changes the IP address for the whole PC;
So in case you are managing someone else's LinkedIn account (or multiple LinkedIn accounts), we recommend you using a proxy instead so that every account is being accessed from a unique IP address.
Here is more info on managing multiple LinkedIn accounts: How to manage multiple LinkedIn accounts?
Please, read this BBC News article about the court case: LinkedIn told it cannot stop the bots.
Many things LinkedIn users do are against LinkedIn User Agreement and / or LinkedIn Professional Community Policies, including creating a false identity, connecting to people you do not know, managing multiple LinkedIn accounts on someone else's behalf, etc. Please, read LinkedIn | User Agreement: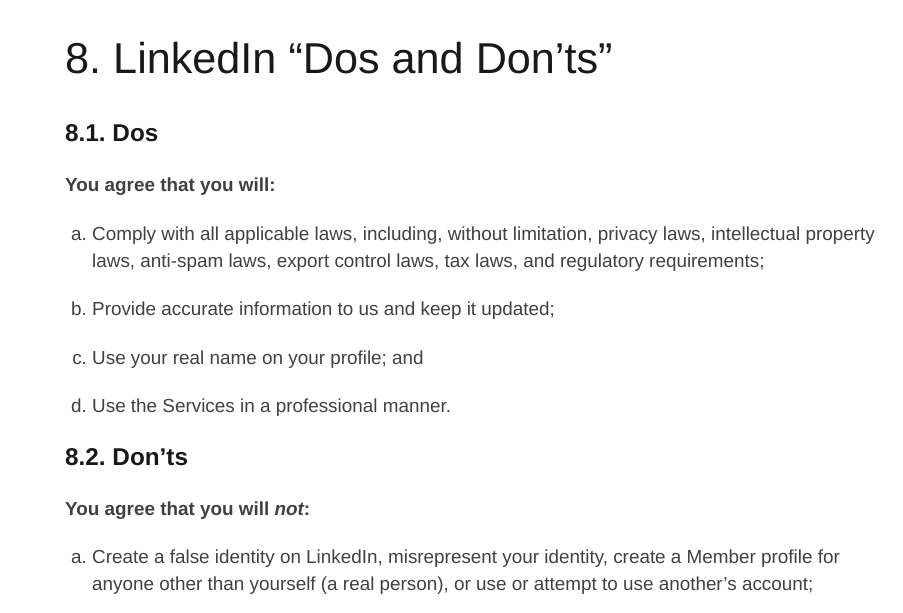 But LeadHootz does not hack LinkedIn, it can do only those things, which you can do manually!
So it seems, that it's legal to use LeadHootz, but it's against LinkedIn rules.
LinkedIn itself won't let you send invite twice to the same person. If you withdrew the invitation or profile declined your invite, LinkedIn won't allow you to invite the same person again:
      After withdrawing an invitation, you won't be able to resend an invite to the same recipient for up to three weeks.
Not at all, LeadHootz works with free LinkedIn accounts as well, but you should know that the Basic (free) LinkedIn subscription has a limited amount of search requests per 30 days: LinkedIn Commercial Use Limit. Some of our users do not overuse collecting from the search page, so for them, a free LinkedIn account is enough.
One of LeadHootz's unique selling points and primary reason you don't need paid LinkedIn accounts is because we provide data for all LinkedIn, Facebook and Twitter profiles.  When you reach the LinkedIn commercial limit you can simply run the same search against our own data and get all of the profiles you will ever need, including email (work and personal for LeadHootz email schedules) and mobile phone numbers for LeadHootz SMS and WhatsApp schedules.